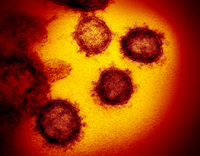 Telephone Magic Inc. is your "One Stop Telecom Shop" for Remote Worker IP phones and headsets so you can stay in business during these uncertain times due to the COVID-19 pandemic
More than ever, Telephone Magic Inc. is your "One Stop Telecom Shop". The Coronavirus COVID-19 outbreak has forced businesses to innovate – but the needed tools are already available. We can help you keep your doors open with Remote Worker IP phones, USB headsets, IP conference phones, etc. If it is available, we can get it for you – and STILL at wholesale prices.
Telephone Magic Inc. has been in business serving an international client base since 1989. For more than 30 years we have been providing our customers with wholesale telecom equipment, direct to their offices. This gives us a unique ability to get your team the equipment they need in a safe and sterile manner.
Businesses are currently struggling to keep from being paralyzed by the Coronavirus COVID-19 pandemic. The primary solution is to allow your staff to work from home. Remote Workers generally require a laptop or desktop PC, an IP phone, and a USB or standard headset.
Call us TOLL FREE today at 1-855-929-9199 and let us know what telecom tools you require. Whether it is on our website or not, more than likely we will be able to ship you what you require. In some cases we even ship directly from the manufacturer, and always in a safe and sterile manner.
We WILL get through these tough times – and Remote Worker telecom tools from Telephone Magic Inc. allow you to stay home and stay SAFE.