The EnGenius Durafon PSL Cordless Phone is Rugged – and Can Work for Miles!
EnGenius produced the first industrial long range cordless phone. This latest version, the DuraFon PSL (PRO Single Line), is the first rugged industrial long range wireless phone.
The EnGenius Durafon PSL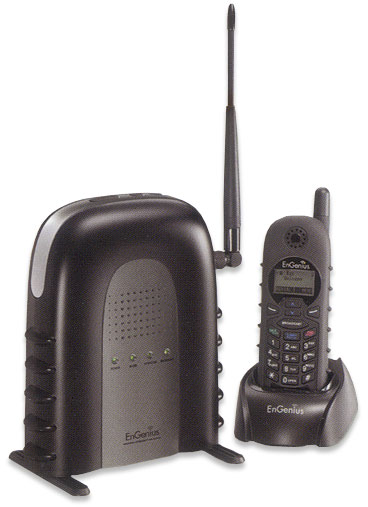 The EnGenius Durafon PSL is an industrial long range cordless telephone. It has a range of up to 5 miles (8 km) in open terrain. It can also reach up to 12 floors of penetration in office buildings.
In warehouse environments, you can have up to 250,000 square feet of coverage. Outdoors on farms, ranches, car lots or college campuses, coverage is up to 3,000 acres.
In addition to being a cordless telephone, the EnGenius DuraFon is also a full-duplex 2-way radio which operates independent of the base unit.
This system will grow with your business, allowing you to add up to 9 handsets per base unit. You can expand the system up to 4 lines (4 base units are needed) and 36 handsets in total.
The DuraFon PSL works off any analog line and is also easy to add to your digital PBX with the EnGenius digital adapter (optional). Alternatively we also offer the EnGenius PRO 4-line long range wireless phone.
EnGenius DuraWalkie
Another option is to add "Walkie Talkie" style handsets to the Durafon PSL system. The DuraWalkie PRO/PSL allows users of the DuraFon PSL wireless phone system a choice in handsets. Not every employee requires access to dial tone. The DuraWalkie PRO allows specific employees to always be in touch yet do not have the ability to make an outgoing telephone call.
EnGenius Durafon SIP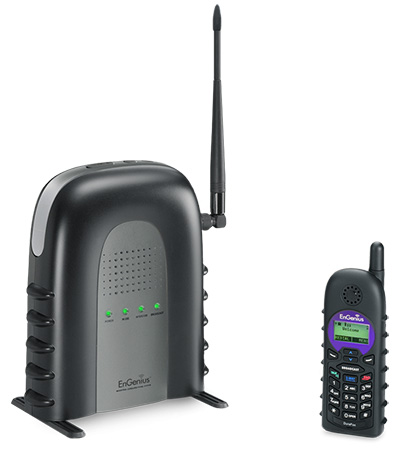 There is even a SIP based Durafon. If your company requires reliable, long-range communications over large areas or in harsh environments and have an existing IP-PBX system or use hosted VoIP services, the DuraFon-SIP is your ideal choice.
The DuraFon-SIP long range phones can reach areas where Wi-Fi and DECT can't access.
Whatever your needs are when it comes to a long range wireless / cordless phone option, Telephone Magic Inc. has been an Elite EnGenius Dealer for the past 20+ years.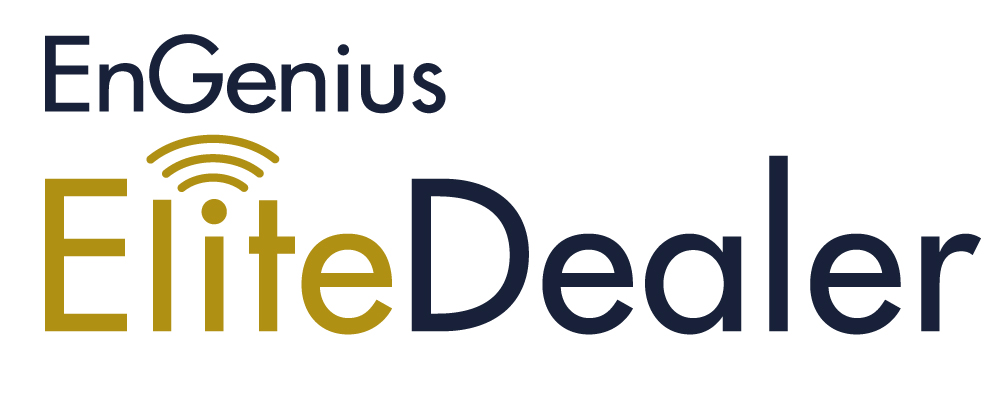 Call us today TOLL-FREE at 1-855-929-9199 for more information on the EnEgnius long range wireless phone and accessories that best suit your requirements.